Lakewood, Colorado
Out of the Office May 4 thru May 17, 2023
One hour tax prep for personal returns including schedules A, B, C, D, E, F and others.  Fee is generally $50 to $150, depending on the number of documents, and includes federal and state e-file.  The charge on some returns may be more, I will give you a price before starting the return.  Please call or text 720-217-1508 for an appointment.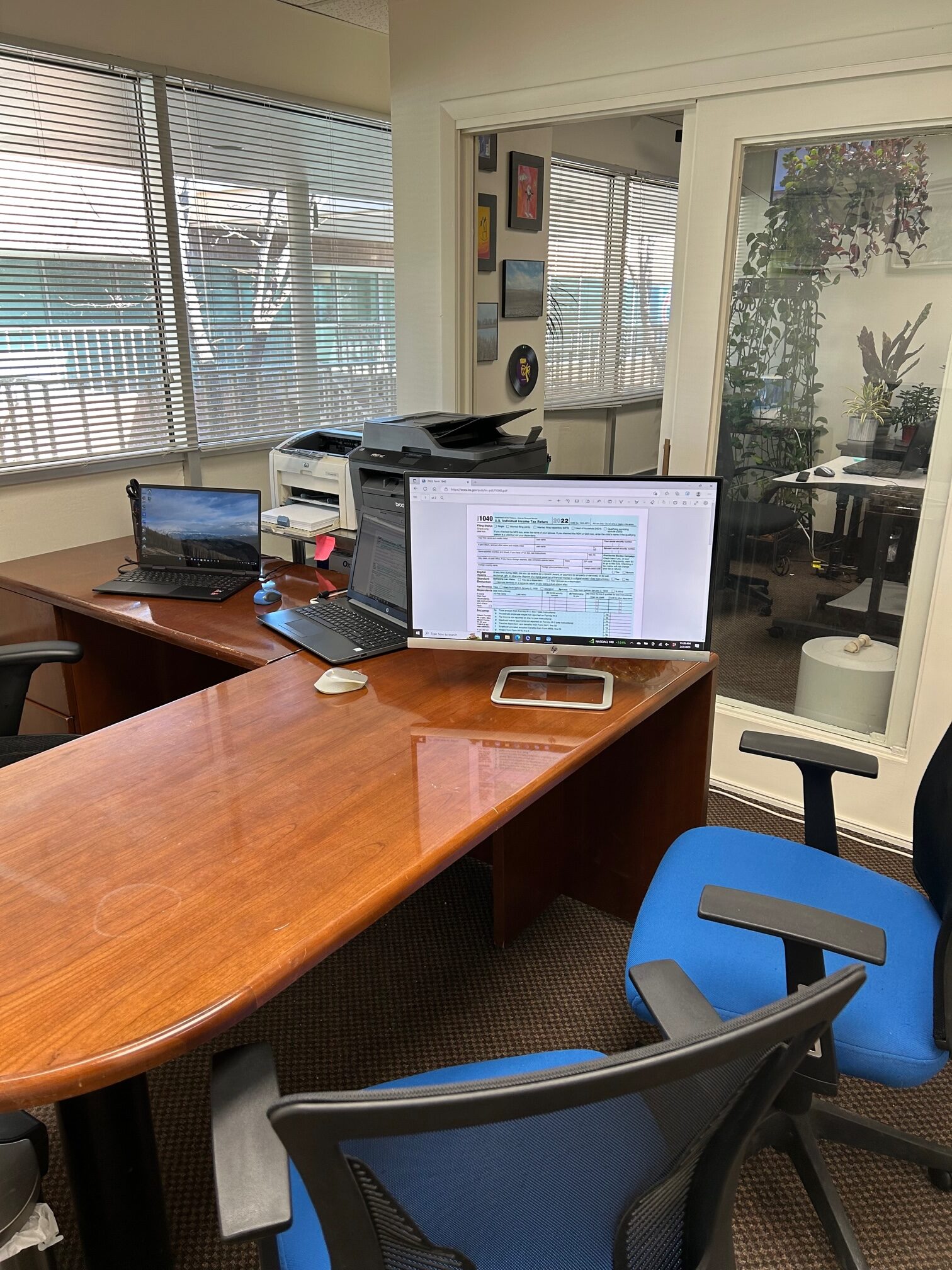 I believe that the best way to prepare a return is in person.  For me, this method is quicker and more accurate than over the internet.  Just show up with your documents and photo ID and I will take care of the rest.  I have two screens for my laptop and you can watch as I prepare the return.
My office is located at 441 Wadsworth Blvd, Suite 222A in Lakewood.  This is two blocks south of Sixth avenue on the west side of the road.  If you visit, use the parking lot behind the building, enter the courtyard and use the elevator or stairs to reach my office on the second floor.
My name is Tim Krasniewicz, the owner of West Metro Tax.  I have been an Enrolled Agent licensed to practice before the IRS since 2013 when I started this business.  Prior to 2013 I worked as an accountant for several construction and real estate businesses in the Denver area.  I only prepare and e-file taxes, I do not offer financial advice.  I do offer limited bookkeeping services when needed for the completion of a tax return.